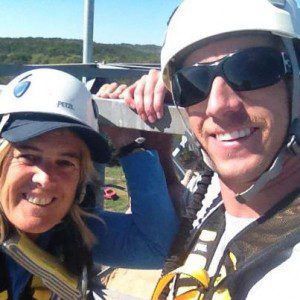 The great "meeting of the minds" is underway!  Julie is attending the 2012 Technical Rescue Academy in Wimberley, Texas! This annual conference, hosted by Rescue 3 International, invites world experts to share their knowledge on a variety of topics. The following are just some of the classes taught this year: Technical Rope Rescue, Tower Rescue, Management of Water & Flood Incidents, Rescue Swimmer – Inland Basic, Searching Rivers and Flood.
Also included is a Rescue 3 International Instructor Conference. This allows Rescue 3 Instructors to learn any new tips, tricks and regulations that have changed over the past year. The Swiftwater Rescue Technician Unit 1, Swiftwater Rescue Technician Advanced, Whitewater Rescue Technician and River Rescue Certification were some of the courses discussed. Julie is busy soaking up all the knowledge she can to make your courses even better!
We'll let you know the final results of the Technical Rescue Academy as soon as it's finished!