The RRC Kayaker class is one of the most popular river rescue classes Sierra Rescue has taught this year. With a specific focus for whitewater kayakers, this class teaches the rescue skills and techniques that are relevant to whitewater boaters today. Although a general river rescue class is a great start for many kayakers, the RRC-K class has been a huge success because it challengers whitewater kayakers to think through the rescue from the standpoint of a kayaker, and then go out and train to perform successful rescues. It also teaches some of the rescue techniques for kayakers that wouldn't be encountered by rafters such as towing a swimmer with your kayak, using the swiftwater rescue tether appropriately in a rescue, unpinning kayaks, and access issues that arise with kayakers.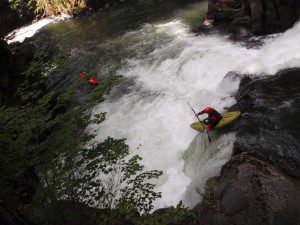 The RRC Curriculum is something that has been in the works at Sierra Rescue for many years. With more people enjoying whitewater recreation now than ever before, the need for a rescue class that addresses the needs of these modern day boaters is more relevant than ever before. That is what the RRC is all about. This year has proven itself a difficult one for paddlers, with high water levels pressing late into the summer, boaters challenging themselves in new ways and on new runs. The time has never been better to get whitewater rescue training for yourself, and to encourage your paddling partners to do it with you as well. A well prepared team of paddlers is much more likely to be able to respond well to a river accident than others who lack the experience and training needed to assist in a rescue.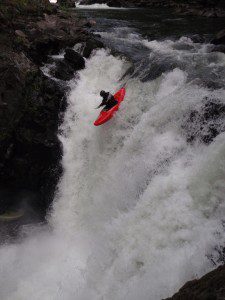 With more than 50 students in our RRC classes this year, it has been a great kickoff to the new kayaker specific curriculum. The response we have gotten from our students and the boating community has been very positive and we're looking forward to offering many more of these classes with the last one of 2011 being September 17th and 18th! Register and check it out at SierraRescue.com!