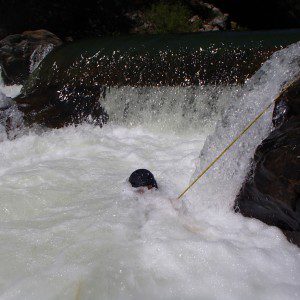 Boat safe. Be prepared
One of the mainstays when approaching any rescue centers on the "K.I.S.S" theory: Keep it simple and safe. As rescue efforts unfold adhering to this simple acronym can help keep rescuers and bystanders safe. Another widely accepted phrase in the industry is that, "the best rescue is one that never happens."  For whitewater enthusiasts, whether you are multi-day boater or a weekend warrior paddling day trips, diligent forethought can prepare you when things go wrong, and in some cases can prevent the accident from ever happening in the first place.
Know before you go.
They say that "prior proper planning prevents piss-poor performance," and Benjamin Franklin once said, "an ounce of prevention is worth a pound of cure."
Prior to a trip, the logistics can be overwhelming and scattered, or as straightforward as putting your kayak on the roof rack and driving to put-in. Regardless of the length of the trip or complexity of planning, taking the time to discus some details with participants is a crucial step prior to put-in. Here are a few things to discuss.
Who
Is going with you on this trip?
Is in charge of the trip?
Has paddled this run before? At this level? Or even paddled at all?
Has any training in swiftwater rescue or first aid?
Knows your plan, and where you are planning to boat?  Start?  Takeout?
Is going to send help if you don't come back as planned?
What
Did you bring in the way of rescue equipment?
Did you bring in the way of first aid supplies?
Means of communication do you have in case of emergency?
Is the water level? The weather forecast?
Are the known hazards at this flow?
May have changed since the last time you ran this section?
Where
Is all the rescue and first aid gear located on the trip?
Are the eddys, and mandatory scouts to the rapids?
Is there cell phone service?
Is there access to road or trail?
Is there a landing zone for a helicopter
When taken into account and communicated with one another, the answers to these questions can identify safety concerns, or help streamline rescue efforts should problems arise. Remember its much easier to pre-plan and execute then to play catch-up when caught off guard. Get the gear, get the training and practice practice practice!