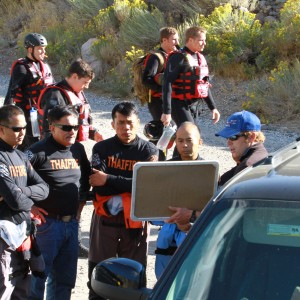 Swiftwater rescue  not only crosses international  borders, but language barriers too. I was fortunate enough to spend a few days last week working with 4 fire fighters  Thailand. These 4 gentlemen are here in the states training with Thai Fire training director Chatchay Thaikla. The group has several stops on their trans-continental sight-seeing training trip to the United States.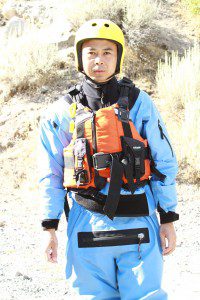 With translation assistance from Master Chatchay,  lots of help from white board diagrams, and excessive use of hand signals and pantomime, we had a very successful SRT-1 in Truckee California. The Sierra Nevada provided slightly thinner air and much cooler temperatures for these guys who came from a very warm and humid sea level.
The guys said they're excited to come back and train and also extended an offer for us to  head to Thailand for continued trainng on their turf. It was a great class and we wish them luck back in Thailand.
Check out more photos on Sierra Rescue Facebook page. www.facebook.com/sierrarescue
-ZB 9.19.13