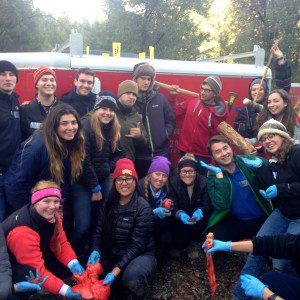 Our first class of 2105 was a great success. USC outfitters made their annual trek to northern California for a Wilderness First Responder course. 19 would-be WFRs rolled up in style to SkyRanch perched above the South Fork of the Yuba River just above Washington, CA. Over the ensuing  8 days and 80 hours, a fast-paced action-packed full exposure to the realm of backcountry medicine unfolded.  Wide eyes and open minds were filled with knowledge, and were shown proper use  tools that support backcountry care.
We at Sierra Rescue value the importance of hands on application to the underlying lecture and theoretical knowledge base. SkyRanch proved to be an excellent training ground, with varied terrain suitable to all type of scenarios. Patient simulations and realistic scenes helped the students enter the vivid role of a first responder.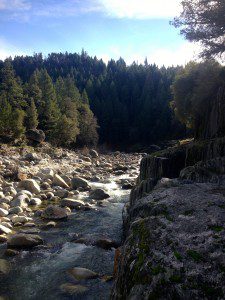 It wasn't all work though. Access to Scotchman's' creek and the 3 tiered water falls cascading down to the Yuba provided some nice rest and relaxation. Running trails crisscrossed the property allowing for some much needed exercise and break from information retention. The 4 person game of Spikeball fit in prominently to the daily routine as well.
As an instructor of wilderness medicine, I enjoy watching the creativity of first-time responders in the wilderness setting.  Due to limited resources,  the extent to which students must make do is a rewarding transformation.  With a little guidance and probing, the innovation and improvisation can really take off. The hands-on sections of splint building and litter design were highlights that exemplified the backcountry mantra of, "get wise and improvise."  It was a great course and we look forward to the next round. For any of you out there interested in a Wilderness First Responder Course, we several coming up. Until then, stay safe out there and enjoy the winter!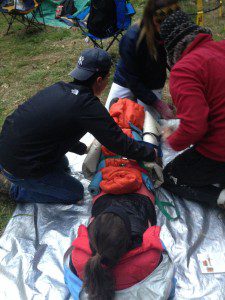 -ZB 2015